Working as a locksmith and working in an office are at opposite ends of the spectrum when it comes to job description and predictability. Usually when working in an office, it's known what's in store for the day. There are set tasks, such as entering data, answering phones, and taking orders – but as a locksmith, it's never certain what problem needs to be solved that day. Rory Mason from All Masons Locksmiths in Northampton takes us through an average day and how it can vary from job to job around Northamptonshire and the surrounding areas of the M1.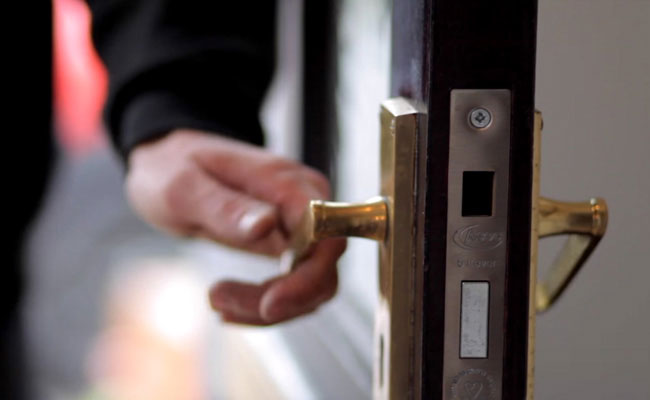 Lockouts
Probably the most well known task of a locksmith is the ability to pick locks. It's incredibly common for a locksmith to "break into" someone's home or car if they've been locked out.
Residential or Commercial Lock Work
This is a vague heading, as it covers quite a bit of potential tasks. Residential locksmithing can mean re-keying locks so old keys won't work, installing deadbolts to add security to a home, extracting broken keys from locks. On the other hand commercial locksmithing includes jobs such as repairing panic bars on local businesses, or creating a master key system to limit access in a large business setting.
Automotive Lock Work
A lot of people don't realize that locksmiths can work on cars, too. If someone has lost the keys to their vehicle, a locksmith can originate new ones or create duplicates. Many locksmiths also have the capability to program transponder keys, often required for vehicles from the year 2000 and newer.
Sometimes door locks and truck locks need to be repaired or replaced – locksmiths have the resources to work in this regard also.
Safe Cracking
Breaking into safes is a very specialized field, but this also falls into the job description of a locksmith. While there are some master safe crackers that can do the whole "listen and feel" technique, usually what happens is a locksmith will drill a tiny hole into the safe and use a scope to see the mechanism inside.
After working their magic, the safe is opened, and the locksmith then needs to repair or replace the dial or digital lock pack before filling in that tiny drill hole. It sounds easy, but a locksmith must be trained and well-versed in safe knowledge to know exactly where to drill, so as not to do any further damage or permanently lock the safe!
Locksmith tasks are extremely variable. They could be fixing a door lock on a BMW in the morning and rekeying a business in the afternoon. A locksmith must be versatile and patient in order to succeed.